Studio Feuerfest -
guest house in Hamburg-Barmbek (Germany)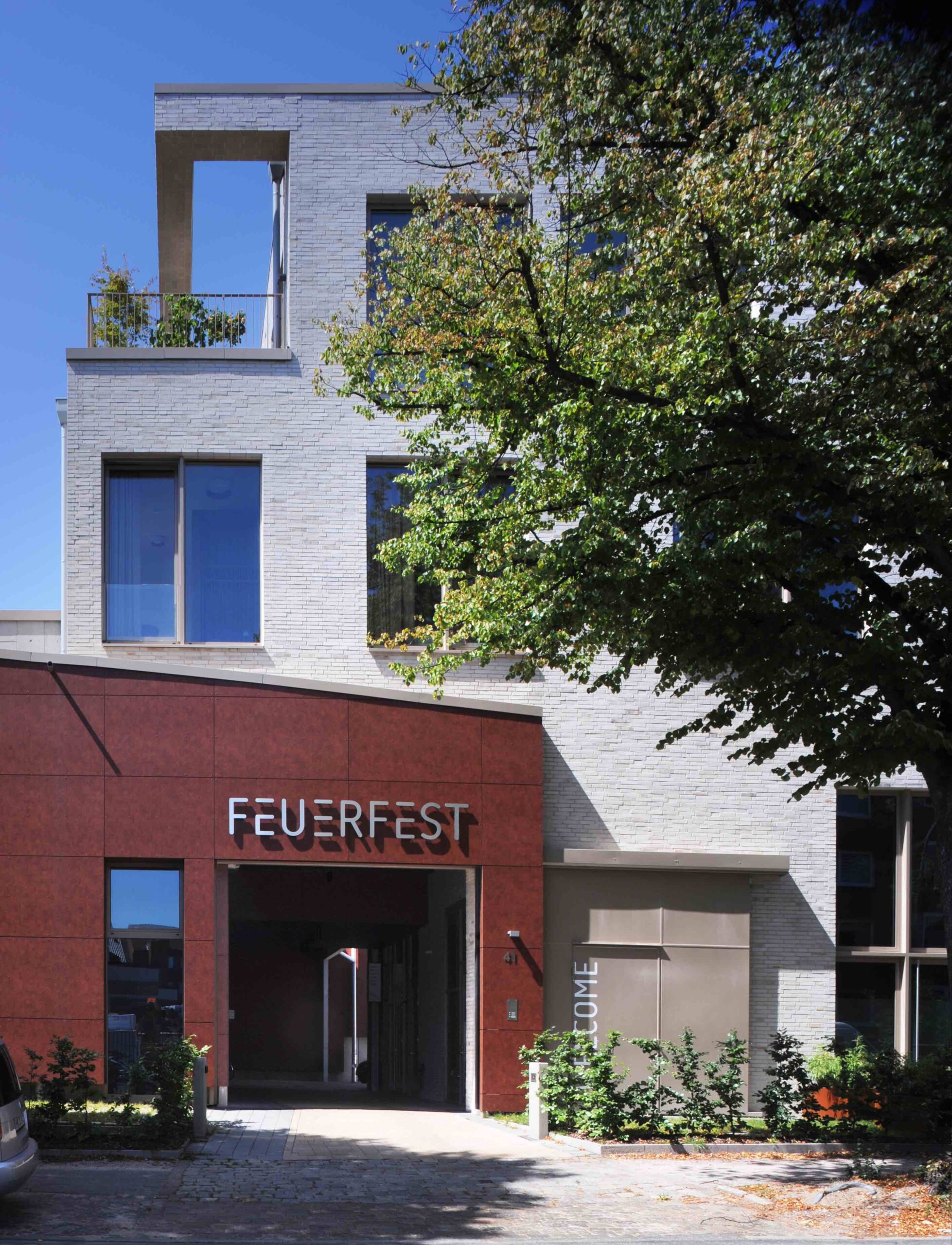 Welcome to our house !

You'll get all the necessary information about our guesthouse and our music and creative rooms. If you have any questions for us, just send us a message or call us on +4940/5936 221 20
*** Note: Arrivals on Saturdays, Sundays and public holidays are not possible for the time being. We thank you for your understanding. ***
Studio Feuerfest -
Gästehaus in Hamburg-Barmbek


Welcome to our house !

You'll get all the necessary information about our guesthouse and our music and creative rooms. If you have any questions for us, just send us a message or call us on +4940/5936 221 20
*** Note: Arrivals on Saturdays, Sundays and public holidays are not possible for the time being. We thank you for your understanding. ***
No, we are not a former fire station… The name "Feuerfest" comes from the great-grandfather's company: "Geister Feuerfest". Here, in the middle of Barmbek, our family is already enlivening this location in the 3rd generation. First a magnificent residential and commercial building, then a fireclay store, now a stylish guest house kissed by the muse.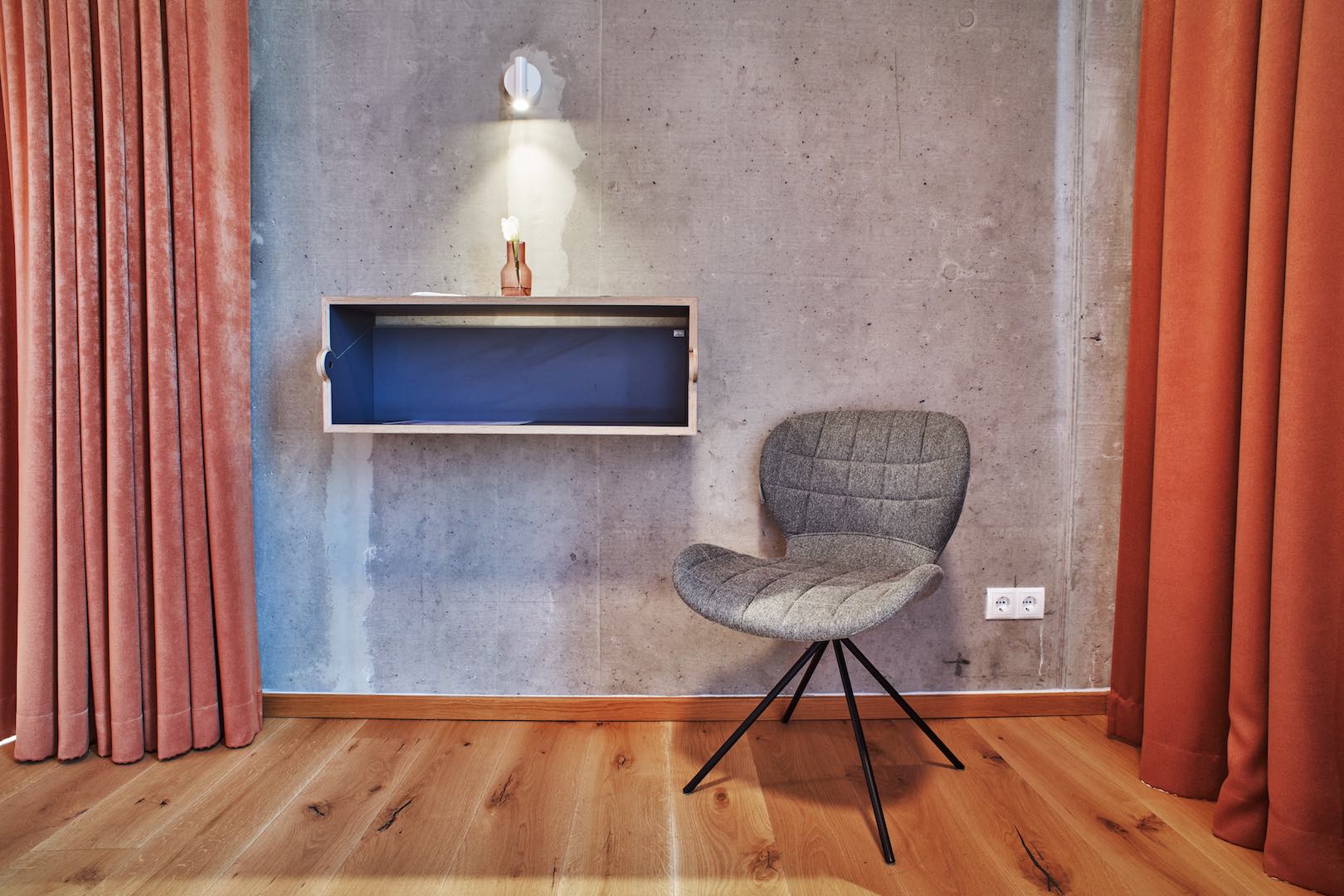 Our rooms are something special: high ceilings, floor-to-ceiling windows, tasteful furnishings and loving design details. Whether alone, as a couple or as a family – you should feel comfortable! A bit like home and yet very different. With us you can be on your own or socialize.
Unten im Erdgeschoss könnt Ihr unverpackt einkaufen bei streubar, Schlagzeugunterricht nehmen bei Beat, Eure Stimmen ölen im Gesangstudio Halseband or you can make yourself comfortable in our lounge around the clock, cook or take a coffee to your room.
When the weather is nice, you can go to our sunny terrace, with a bit of luck you can listen to the musicians from up there in studio 5 making music. With us you can – like with good friends – move freely and serve yourself, but if you need us, we are there for you around the clock.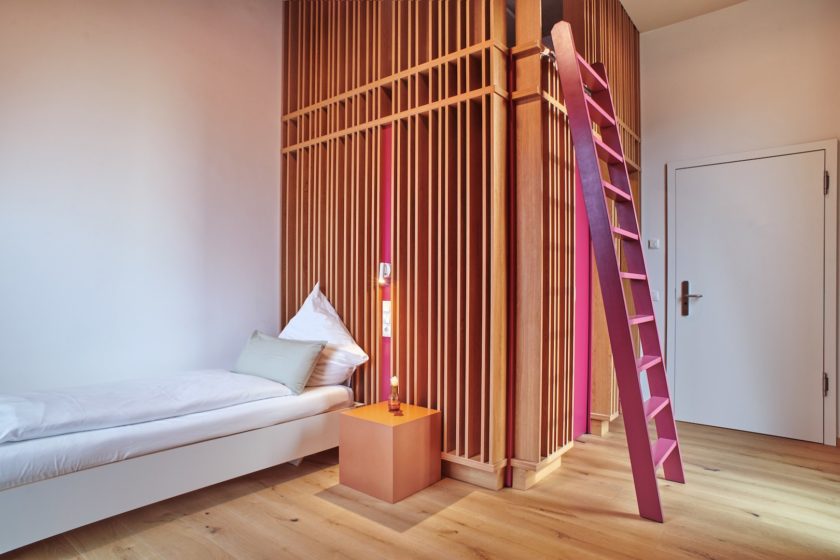 Our single bedrooms have a size of 20 squareyards. The bed is measured 4,0" x 6,6" and an additional bunk bed offers space for another person.
more details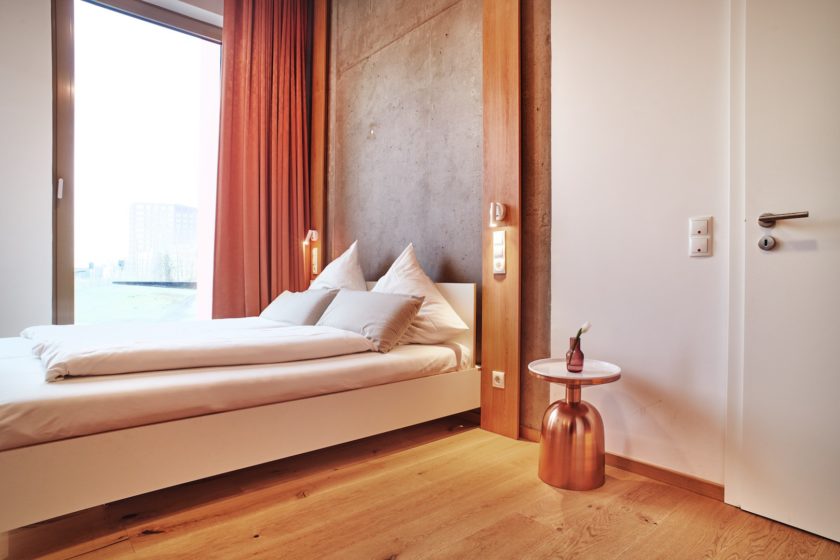 The small double room offers you a king-size bed and an extensive view over the tracks of the train station up to the "stadtpark".
more details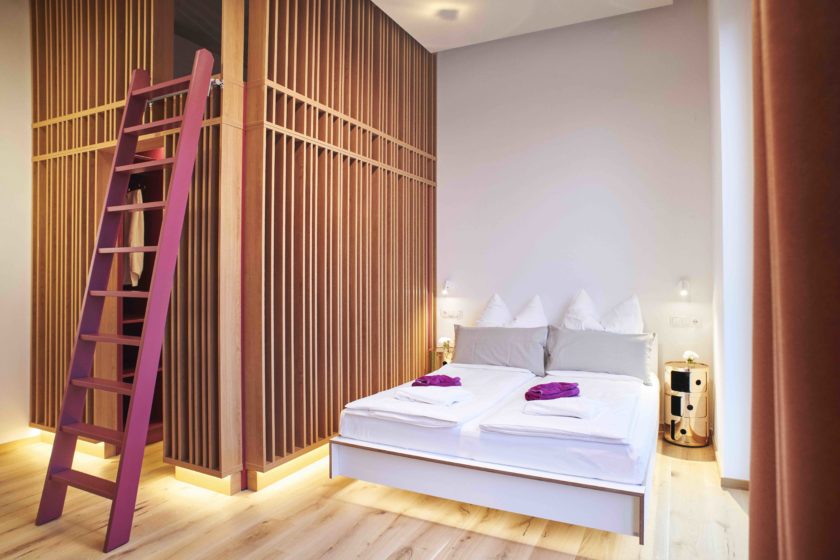 Our double roomshave a size of 24 squareyards, equipped with a queensize double bed and an additional bunk bed for another person.
more details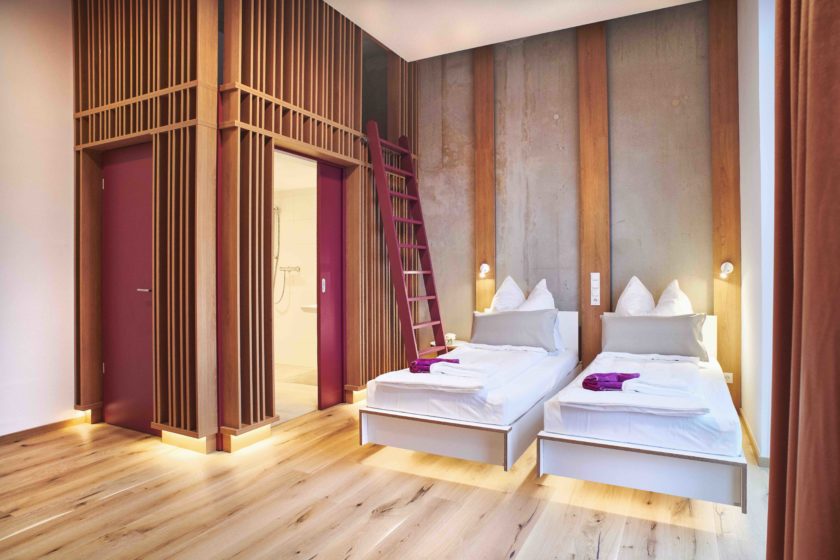 These rooms are spacious and have a disability access. Two single beds can be used as a double bed or individually. A bunk bed is also available here.
more details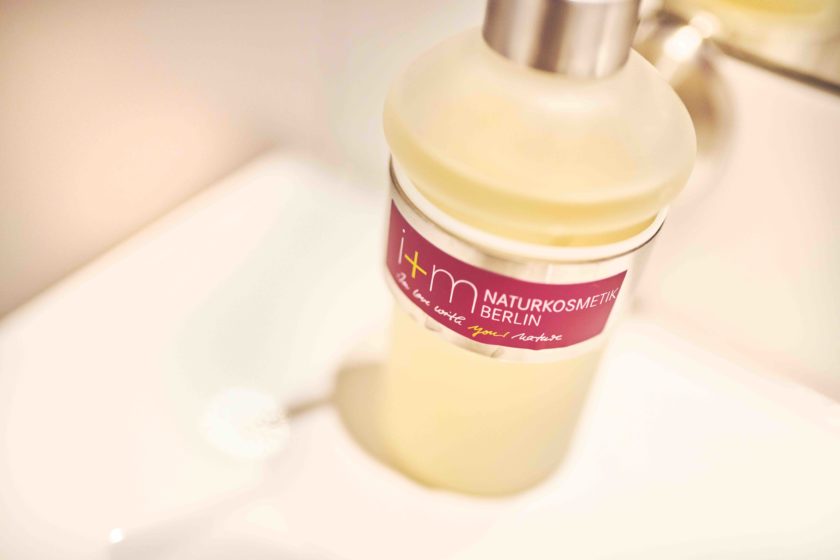 For our guests we offer a variation of free vegan care products from I+ M natural cosmetics in our rooms.
more details
Lounge
In our lounge we offer a small community kitchen with a coffee machine and a tea boiler, as well as a cereal bar and a fridge with cold drinks.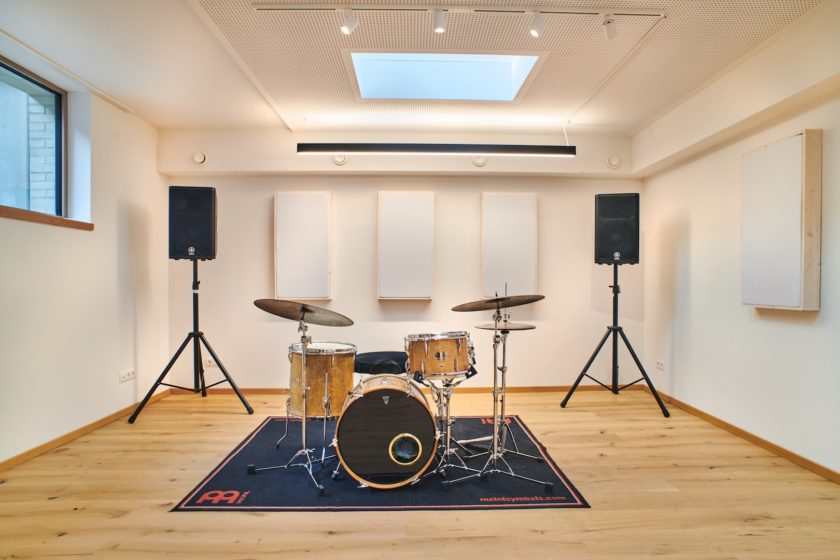 Our fully equipped rehearsal rooms offer space for small bands and larger ensembles.
more details
Our house is full of music and creativity. Eight high-quality and individual rehearsal rooms are spread over three floors. Seven of them are currently rented, but if you want to make music at short notice and flexibly, you can book our fully equipped rehearsal studio 5 at any time and get started right away.
The studio is 50 square meters and has a lot of windows for letting daylight inside. Whether solo, duo, trio, larger ensembles, workshops or courses – our Studio 5 is very variable.
The prices depend on the number of people and you can easily book via our online-calender.
For individual inquiries or inquiries lasting several days, please send us a message using the contact form.
You can Check in with 24/7 –
the day before your arrival you will receive your access code to our key box.

Only a 3-minute walk to the S/U-Bahnhof Barmbek – the main train station, the airport, the city, the port and Hamburg's trendy district are only a short train ride away.

There are three parking spaces in our protected inner courtyard. You can find additional parking spaces in the Drosselstar car park at Starstrasse 8.

Our house is completely barrier-free and has an elevator. In addition to a wheelchair-accessible toilet in the lounge, there are two barrier-free guest rooms. 
We warmly welcome children! We offer you a changing table and a free cot on request.
We try not to use disposable products and pay attention to sustainability and regional production in our furnishings and equipment. 
Our property has been family-owned for over 100 years. Up until the 1990s it was used for a firebrick trade.
In the post-war years, chamotte bricks were used, among other things, for blast furnaces in the steel industry because they are fireproof. The great-grandfather's business was therefore called "Geister Feuerfest". This history can be found not only in our name but also in the building. The old wooden construction of the warehouse has been preserved in the driveway and in some of our rehearsal rooms.
Hamburg-Barmbek on the up
"Barmbek is coming" is more and more often said and that's it! All around us are teeming with delicious restaurants, cafes and bars (e.g. 
Morgenland
, 
Lüttliv
, 
T.R.U.D.E
, Malina oder Wohnzimmer 305) uand if you want to stroll, the Fuhle, the area around the Museum of Work and the banks of the Osterbek Canal are right around the corner.

So let's go to Barmbek…and preferably to us!